Seaway Heavy Lifting Company Introduction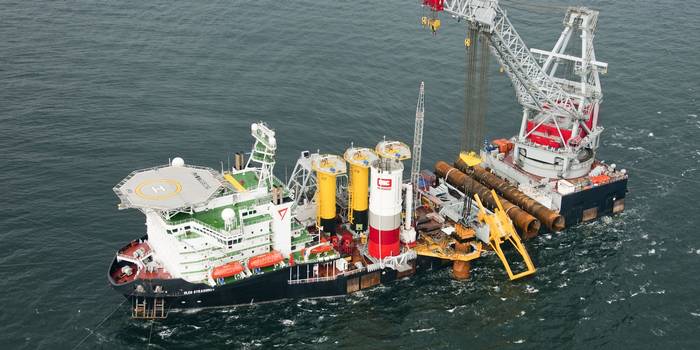 Formed in 1991 and jointly owned by Subsea 7 and private investment Company. Long track record in Transportation and Installation of offshore structures in Oil and Gas Industry. Entered Offshore Wind business in 2009 with the installation of monopile foundations for the SSE Greater Gabbard project in UK. Owner of 2 high specification Heavy Lift Vessels: Oleg Strashnov & Stanislav Yudi

Seaway Heavy Lifting (SHL) provides the expertise required for a complete scope of work (EPCI and T&I), with the experience and capacity to achieve project goals regardless of size and complexity. SHL partners with clients at the earliest possible stage, seeking the most economical solution. Our teams work in a spirit of cooperation, exploring the options, identifying potential savings and sharing experience. This approach leads to optimized solutions which, in turn, yield significant cost savings.


EPCI services
Seaway Heavy Lifting offers comprehensive Engineering, Procurement, Construction and Installation (EPCI) services for wind farm foundations for the renewable energy industry worldwide. Following the consolidation of parent company Subsea 7's renewable energy business into Seaway Heavy Lifting, we now undertake major offshore wind projects on an EPCI basis.


T&I servicesIn addition, we now offer a full marine service, from transportation and installation of foundation structures to cable installation, wind turbine generator (WTG) installation and overall project management.

Seaway Heavy Lifting has become increasingly active in the renewable energy industry in recent years. We have installed many hundreds of foundations and we draw on our two decades of successful installations for Oil & Gas clients worldwide. We have successfully executed over 150 Oil & Gas installation projects, from the North Sea and Black Sea to the Gulf of Mexico, Barents Sea, Malaysia and offshore India. This expertise is available to renewable energy clients requiring EPCI-based transportation and installation, including single lift solutions for fully assembled WTG structures.
Track Record
Offshore wind installation experience
Over 400 foundations

14 AC substation jackets and topsides

3 met masts

2 HVDC converter station jackets

1st HVDC float-over deck completed in 2014

Current backlog of projects in offshore wind:

Statoil Dudgeon foundations and substations

Dong Energy Race Bank, Burbo Bank and Walney substations

Energienet substation

Iberdrola Wikinger substation

Vattenfall sandbank substation